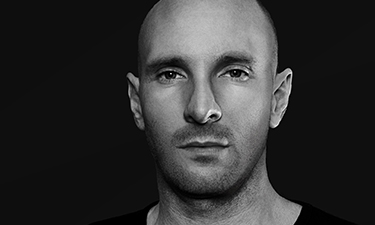 "I remember the feeling. I remember getting goosebumps listening to my father entertain crowds and saying, 'I need to do that someday.'" To move an audience – both literally and figuratively. Move them to dance, move them to sweat, and move them to have memorable moments that last a lifetime. Babies were made listening to Chris Garcia and his style of sexy tech house and groovy melodies. Somewhere along the way "Nice to meet you," becomes "I do."
The easiest way to understand how far Garcia has come since landing in the United States 10 years ago is to pay close attention to the venues he has played. From opening the main stage at EDC Las Vegas in 2012 to BPM Festival in 2013. Chris has headlined nine of the top ten grossing venues in America and more than half of the top 50. Garcia holds headliner residencies at Playhouse in Los Angeles, Vessel in San Francisco, Set in Miami, Sutra in Orange County, and more.
While his preference for musical style is deeper, sexier, and more subtle house music, living in Las Vegas forced him to adapt his style to give him the depth to play with mainstream commercial acts like Avicii, David Guetta, Afrojack, Steve Angello, Tiesto, and Deadmau5.
Garcia excels when he has the opportunity to play with DJs and producers whose signature sound is similar to his, so he has fared well playing alongside artists like Luciano, Jamie Jones, Steve Lawler, Dubfire, and The Martinez Brothers.
Regardless of preference, there is a great deal of pride that Garcia has in working in as many countries, cities, and venues as he has –- and being stretched to play the variety of styles. That range brought him to over 150 gigs last year in venues averaging a capacity of well over 1,000.
His endless desire to create and improve led Garcia to the studio to try his hand at production in 2009. Since then, Chris has made several top 10 hits in Europe after signing with Universal Music. His recognition as a worldwide talent began with his remake of "Rhythm of the Night." This track entered the coveted Top 100 Singles chart in France on July 2010 and remained on the chart until February 2011. The track received massive play by DJs in the U.S. and was played on a weekly basis at Amnesia for almost 8,000 attendees.
To round out his worldwide reach, Garcia had his own show on Radio FG in 2010, alongside fellow DJs Richie Hawtin, Carl Cox, Pete Tong, and Bob Sinclar. Garcia's podcast, downloaded by thousands of fans worldwide, features live mixes from club and pool sets as well as releases of his newest tracks.
Since 2013, Chris Garcia has released some surprisingly underground tracks on Africanism, Vamos, and Go Deeva representing a sound that is closer to what his fans expect from his late-night sets.
Upcoming Events
Jun 11
Chris Garcia
Firehouse American Eatery + Lounge