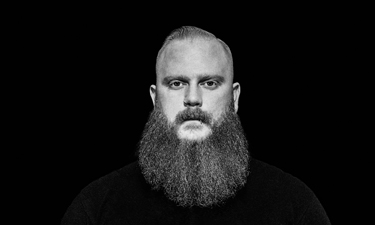 Kennedy Jones' influence on the music community is the stuff of legend, and his journey from troubled youth bouncing around Orange County and Inland Empire neighborhoods, saved by the power of public school music classes, to modern dance floor destroyer is a Hero's journey. Kennedy also has kept a sharp ear for potential incoming talent, and consistently helps other young artists to break through as he's done in the past for acts that now alter the landscape of dance music regularly. His multi-talented pivot approach of rapper, writer, producer, radio host, photographer, designer, and comedian combined with his years of experience in the industry intertwine which gives him a unique and entertaining advantage to carry out his musical purpose; to help other people through art. His life philosophy is forged through his victory over addiction, experiencing the tragic losses of his loved ones, early exposure to Southern California street culture, and an everlasting appreciation and love for all genres of music.
He counts the Mexican community in which he is nurtured as his extended family, and one of his biggest breakout songs was his remix of one of Latin Music's most prolific songs Elvis Crespo's "Suavemente", which has netted millions of plays globally and knocked the global dance music world off its feet upon his arrival. It's clear Kennedy Jones offers the dance music world a multifaceted reality, one based on a deep respect for the diversity of people and cultures and a commitment to truth-seeking and truth-telling. After hustling like mad for years as a voracious Hip Hop Lyricist, drum and bass and dubstep MC, and ½ of KleptoMaddox, that special mix of timing and support from established musicians such as Borgore, 12th Planet, Skrillex, Jrabbit & others, and preparation which Kennedy Jones takes so seriously, finally paid off and "Suavemente" put him on the map. Kennedy Jones continued to rise through the ranks.
Through Kennedy's journey in dance music, he created the NNEVERNNOT brand. The brand, all the way down to its logo (The Double "N" from the Kennedy Jones logo with the bold line underneath) speaks for equality, fairness, tenacity, generosity, truth, fairness, Infinitum, and work ethic. This artist and fan collective, which pivots on his core ethic of NNEVERNNOT, radiates the message humility and through always remaining teachable, in turn becoming a better person musically and spiritually. Kennedy Jones has now transformed his ever-evolving sound yet again to bring even more bass-filled music like "Bring That Back" which was play-listed by Spotify to gain over 287,780 plays and rising. Kennedy has also released "NO MERCY" followed by "WTF IS RIDDIM" in March 2019, which are both insanely energetic instant dance floor smashers. Kennedy also released "Breakthrough" shortly after. To date, he's pumped out original anthems like "Club Goin" featuring Mike Jones and Riff Raff, which released on Dim Mak including an exclusive music video flooded with cameos, "Came to Party" (Mad Decent), "Move Now"(NNEVERNNOT) and more. Kennedy made history by performing one of the most talked-about solo sets in EDC Las Vegas history where he also brought DJ Paul from Three Six Mafia as a special guest. Diplo even tapped him to DJ a guest set for his BBC Radio One show Diplo & Friends. His vocal track with Music Legend Gramatik, "Satoshi Nakamoto", on which he lends his lyrical wizardry, continues to circulate around the world netting over a million plays on Spotify and other platforms.
There's no stopping Kennedy Jones in 2019. Kennedy has a full musical release schedule including "BIG BAWMZ" featuring renowned lyricist Mikey Ceaser set to release in October 2019, followed by "Drop This" and "Turn It Up". Kennedy also has a personal podcast series set to be launched by Winter 2019 and currently maintains a role on MakJ's "Open Format" Radio show on Insomniac Radio. We are witnessing the evolution of a brand that was at the forefront, pioneering the bass music explosion and we are traveling fearlessly into growing the purpose of helping others, through music, with Kennedy Jones.