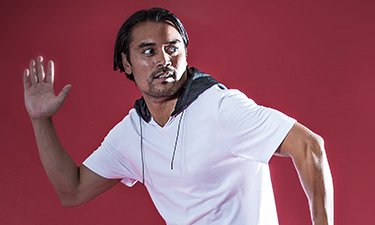 With over a decade of countless music in remixes and collaborations, Tony Arzadon is no stranger in the EDM / Pop World.
In the early years of his production career, He was a member of a Chicago based Electronic Pop group named "Jump Smokers". Their rise & glory was the song called "Now U See It "feat. Pitbull & Honor Rebel. The song was heating up the radio charts and quickly gained international attention.
Tony's success with the group expanded even bigger when was asked to remix Grammy Award Artists like Mariah Carey, Britney Spears, Pitbull, Justin Bieber, Enrique Iglesias, and Lady Gaga to name a few. Exploding into XM Satellite BPM Dance Channel. Sticking to his lane in House Music, he collaborated with Robbie Rivera releasing countless tracks on his label Juicy Music, Roger Sanchez' Stealth Recordings and Ultra Music Records.
Fast forward into 2018. Tony Arzadon had a  new musical endeavor in Trap, Hip-hop, Bass in your face EDM style of music which is gaining some attention with the younger generation. His remix of Lil Uzi Vert " 444+222 and Cardi B " Bodak Yellow has gotten heavy praise and massive support from Diplo, Skrillex, Quintino, DJ Vice, and Lil Jon. Both tracks were played on " Diplo & Friends " Mix show and are currently in top 20 Billboard charts. His most recent accomplishment was his remix of " Shine Your Love " by Scottyboy & Lizzie Curious hitting his first #1 on Billboard Music Dance Charts.
Tony's touring schedule established his dominance with over 180 plus shows a year having multiple residencies in Chicago, Los Angeles, San Diego, Atlantic City, Las Vegas, Salt Lake City in the US. Cabo San Lucas in Mexico and now taking his brand into Asia.
It doesn't matter what party environment he is in, Tony can adapt to all sorts of musical styles. Guaranteed to make the crowd please and left wanting for more. Destined to release more music and to push his path even further for another year of success.